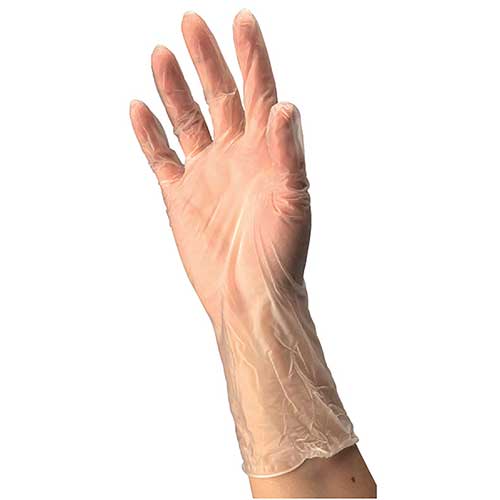 Cardinal Health™ InstaGard® Vinyl Examination Gloves, DINP-Free
In Stock
REPLACES 558888IB
InstaGard® Synthetic Examination Gloves are made from polyvinyl chloride or PVC. They can be used for short-term clinical applications with low risk of exposure to potentially infectious materials, such as changing bed linens and transporting patients. InstaGard® Synthetic Gloves are cost-effective for general patient care.
Smooth finish.
Beaded cuff facilitates donning.
Manufactured without the use of accelerators.
Powder-free.
Latex-free.
Ambidextrous.
Color: Transparent.
Nominal fingertip thickness: 4.3mil (0.11mm).
Length: 9.7"
Non-sterile.
Available Options:
Have a question about this product?
Email or call us at 1-888-694-4520
Cardinal Health InstaGard Vinyl Exam Gloves, Large, DINP-Free