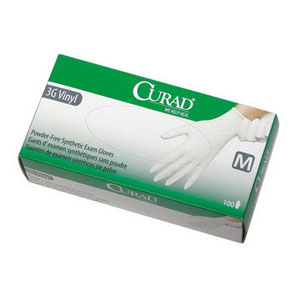 Medline® Industries Curad® 3G Nonsterile Powder-free Textured Latex Exam Glove, Large
In Stock
Medline® Industries Curad® 3G Nonsterile Powder-free Textured Latex Exam Glove, Large, Secure Grip, Comfort and Strength

Curad® PF Latex Exam Gloves: Medline® latex exam gloves have excellent barrier properties combined with great fit and feel. The textured surface ensures a secure grip while the superior elasticity provides exceptional comfort and strength. Large.
Medline® Curad® Powder-free Latex Exam Gloves.
Textured throughout.
6-7/10 mil finger thickness.
5-9/10 mil palm thickness.
Available Options:
Have a question about this product?
Email or call us at 1-888-694-4520
CURAD Non-Sterile Powder-Free Textured Latex Exam Glove Large