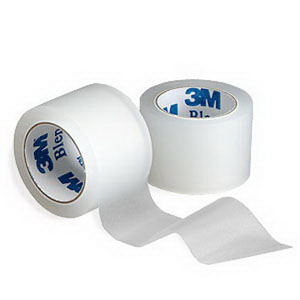 3M Blenderm™ Clear Hypoallergenic Plastic Surgical Tape, 1" x 5 yds
By: 3M
In Stock
Flexible, Waterproof Barrier, Latex Free
3M Blenderm™ Transparent Plastic Tape is Latex-free, hypoallergenic and occlusive tape. This flexible surgical tape is designed to provide a barrier from external fluids and contamination. Ideal for protecting wounds and for specialist application
Occlusive.
Transparent for easy monitoring.
Waterproof barrier for protection from external fluids and contaminants.
Flexible for hard to tape areas.
Latex-free and hypoallergenic for sensitive patients.
Available Options:
Have a question about this product?
Email or call us at 1-888-694-4520
Blenderm Clear Hypoallergenic Plastic Surgical Tape 1" x 5 yds.